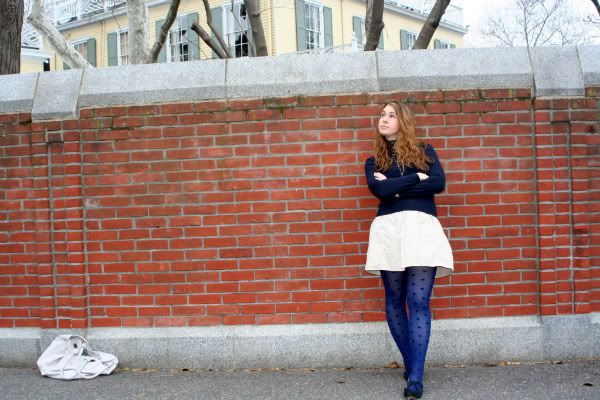 Skirt: Zara // Sweater: Zara // Tights: c/o We Love Colors// Top: Sweet Pea // Bag: Aldo // Necklace: Marc Jacobs // Flats: Urban Outfitters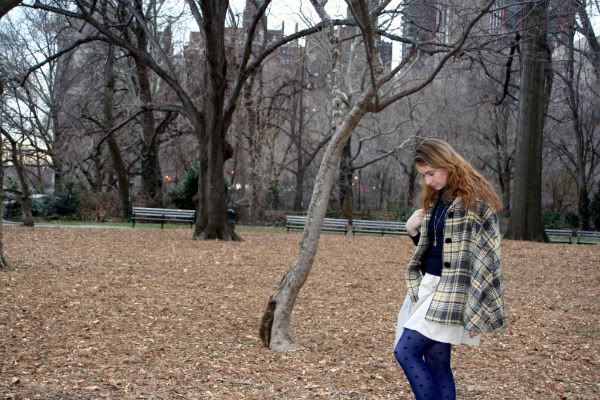 I was so excited when I got these tights in the mail from We Love Colors, polka dots are something that I just always feel so whimsical while wearing. In fact, I was so excited to get dotty, that I also felt the need to wear additional polka dots – in the form of this top.  Once I put this outfit together, I went off to work. While I was concentrating very hard on my day job, and not at all day dreaming about my outfit, it occurred to me that I've actually blogged an outfit with everything that I was wearing. So scroll down to see some re-re-remixing!  If you have a favorite, I'd love to know which!
Skirt: Clog It Out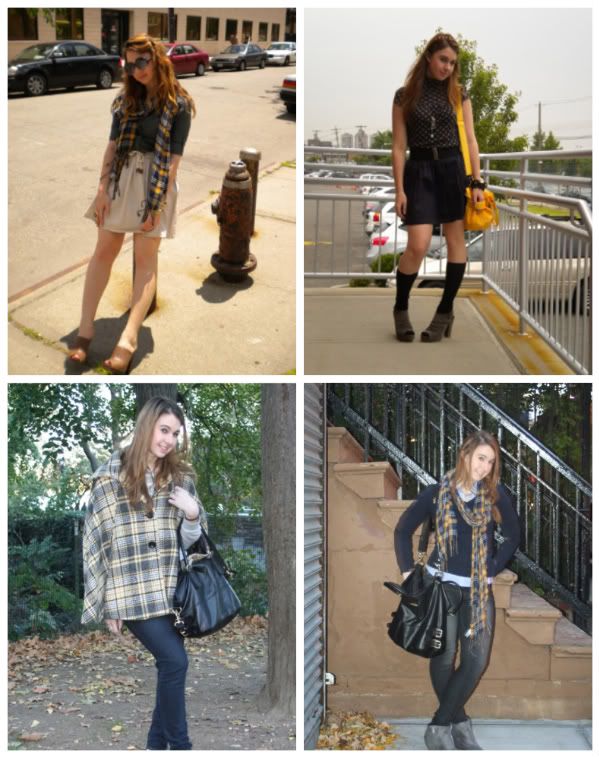 Cloak: You Don't Have to be Batman to Wear a Cape
Sweater: Coat Time
As this blog approaches it's one year mark, it's getting to the point where I have fun browsing my own outfit archives and remembering what I was doing and how I was feeling as the year progressed. When I look back on this outfit, I wonder if I'll remember that my obvious joy (pictured below) was from Daylight Savings. The time change makes it so much easier for me to take outfit pictures, plus it's so nice to leave work and still have some sunshine when I'm home. Oh spring, I love you so much and you're not even officially here yet!