Excuse our absence! This summer has just been a crazy one for both me and Becca. But we're trying to get back to our regularly scheduled programming around here. So for your viewing pleasure, an outfit post: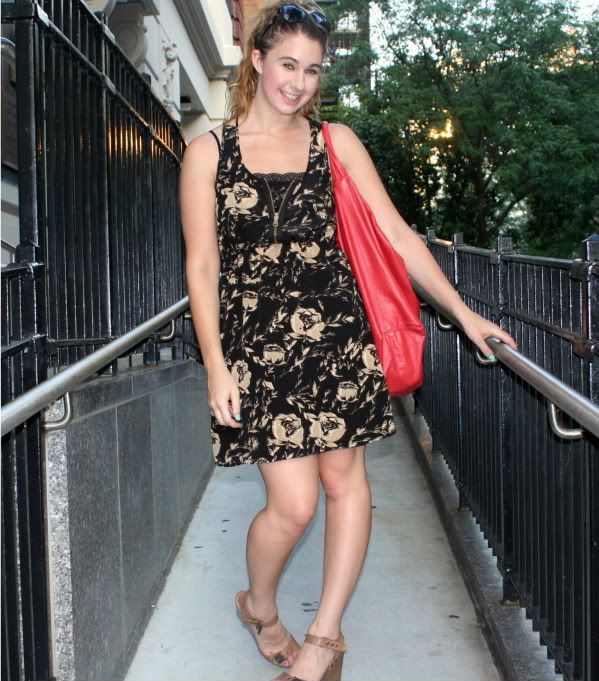 Dress: Urban Outfitters // Shoes: Zara // Bag: Mango // Sunglasses: Proenza Schouler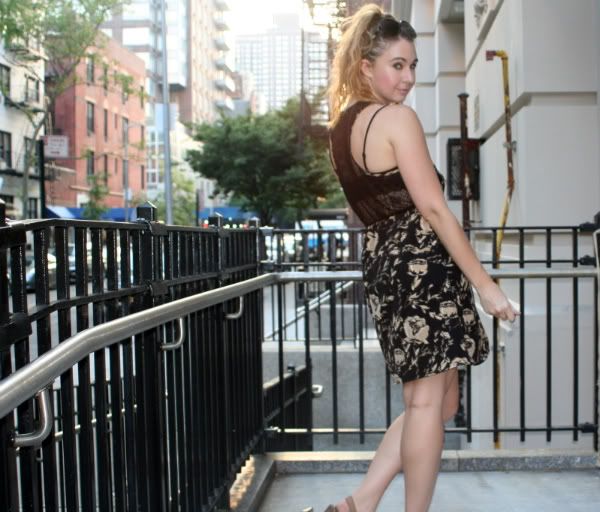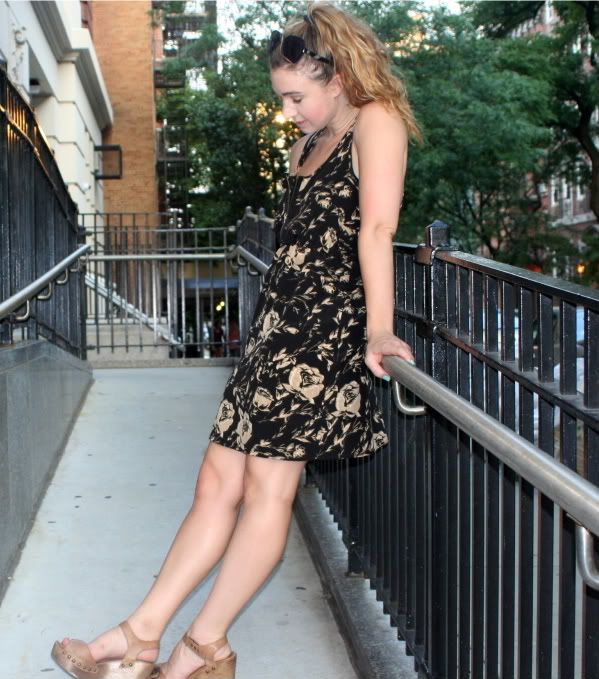 There's been a whole lotta blog posts for the last month about how to stay cool when it's hot out. My solution is simple: wear less clothing. And if you can, find clothes that vent themselves like this lace backed dress. Not only does the lace provide a pretty and interesting detail to this dress, but the cooling effect it provided was an unexpected fringe benefit.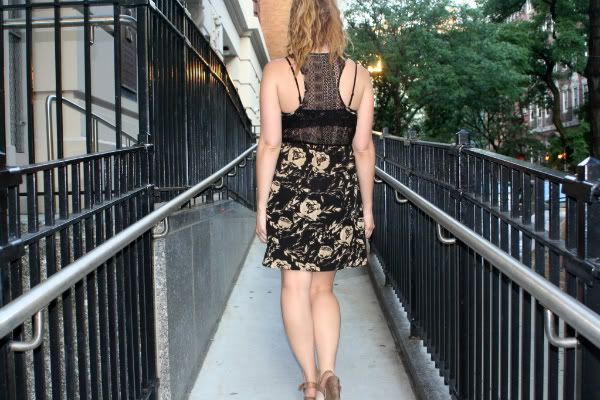 Fun fact! This is the 3rd time I've featured this dress on Free Honey, but it's the first time I've ever showed the back (which I actually think is what makes this dress special).  See how else I've worn it here and here!