I am 25 years old. Is it still socially acceptable for me to be wearing a tube top or do I need to move to California to get away with this sort of behavior?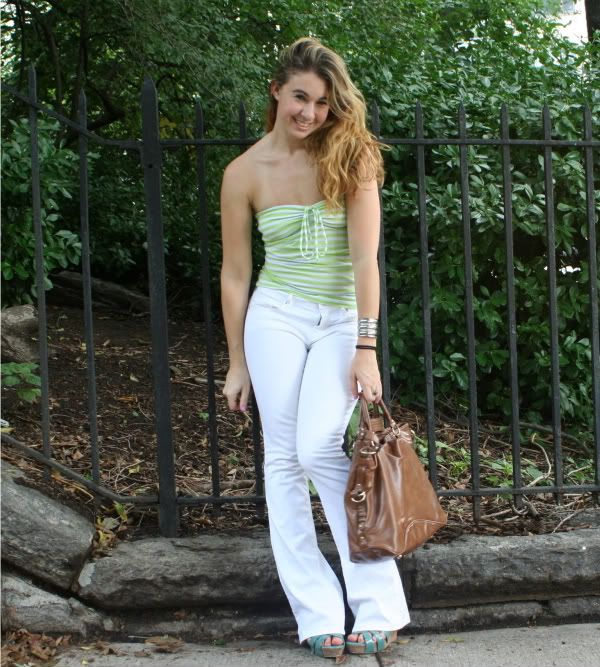 [Tube top: Beau & Eros // White Jeans: Gap // Bag: Hayden-Harnett for Target // Shoes: Seychelles]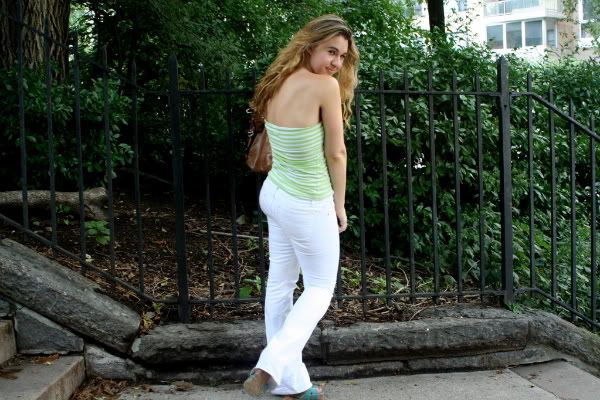 In my defense, I actually purchased this tube top from a Boutique my sophomore year of college, so I was 19 at the time. But, to be fair I must admit that I wore this outfit to work on a casual Friday.
So what do you all think? Do certain clothes have an age limit or are there always exceptions to every rule? I confess I'm guilty of failing to consider my age when shopping or dressing myself. But the truth is that I am firmly in my mid-twenties. And since I am actually closer to 30 then I am to 20 (please excuse me as I FREAK OUT over this), isn't it time I started to dress accordingly?