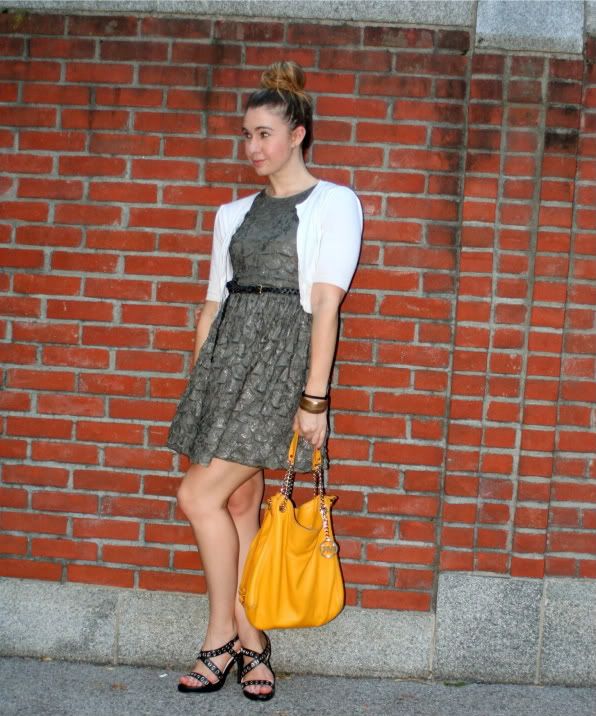 [Dress: Zara // Bag: Michael Kors // Shoes: Forever 21 // Cardigan: Mango // Belt: H&M]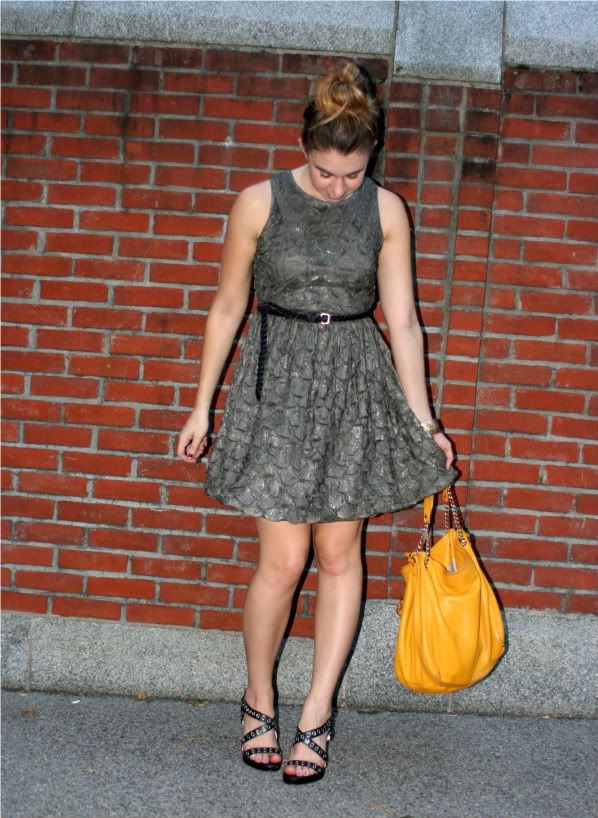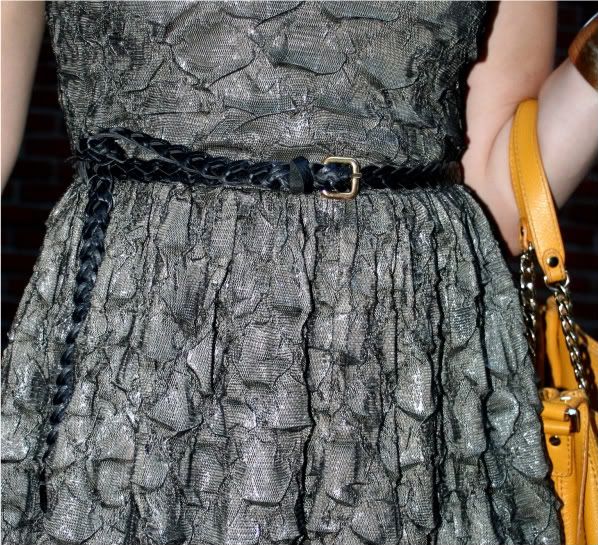 Does anything put a spring in your step quite like a new dress?  As terribly cliched as it's become to say, there really is something great about a dress that goes from day to night. I wore this dress to work with flats and a little blazer but then tossed on these heels to go out to dinner! I was simultaneously pleased and displeased with my hair: pleased at how cute this high bun turned out and not so pleased at the 2 very distinct colors my hair has grown into. Earth to Ashley – it's time to reunite with some hair dye. So that's what I'll be doing this weekend, hope everyone has a good one!!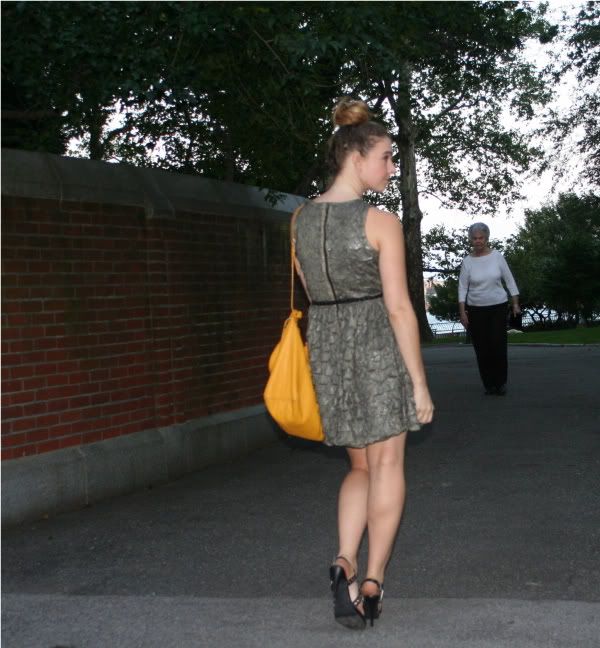 Absolutely had to include this shot of me being (unknowingly) judged by this lady.  I can't be tamed, you Upper East Side snob, judge away.